India is home to weddings and festivals, and both of these are quite incomplete if the hands are not covered in various floral designs and artistic designs of henna or popularly known in India as mehndi. This old age art form is adored by almost everyone and for years now, it is believed to be a crucial step before the onset of various wedding celebrations. In fact, henna is consumed for staining hands with beautiful ochre yellow at such a mass level that throughout the world India is being associated with the natural dye. But one thing that most of us are not aware of is the benefits of henna on hands. So, what are they?
Not So Known Benefits Of Henna: 
Before striding towards benefits, let's know a little about henna. Henna is obtained from the planned 'Lawsonia Inermis' by various methods and is a type of natural dye, with nil reaction with any type of skin. When used on the skin, it leaves behind stains of ochre yellow which are widely used for the purpose of hand art across Eastern nations. The history of Henna can be dated back to 1200 BC, where it was used for the purpose of mummification.
Following are the benefits of Henna on Hands: 
A Natural Coolant: 
Wedding preparations and festival celebrations can be pretty hectic for everyone and can lead to increased body heat which leads to physical exhaustion of the body and also disruption in the digestive cycle which causes various types of stomach-related issues. Thus during this time as much as it is necessary to have fun, it is also important to keep your body cool. For this purpose, many are unaware, henna is used. Henna acts as a natural coolant and helps to release the excess heat of the body. In addition, it also provides relief from headaches and stomach aches. For some intriguing and wondrous designs, you can also lookout for the best mehndi artist in Delhi.
Visit: top mehandi designs for engagement 
2. Antiseptic Properties: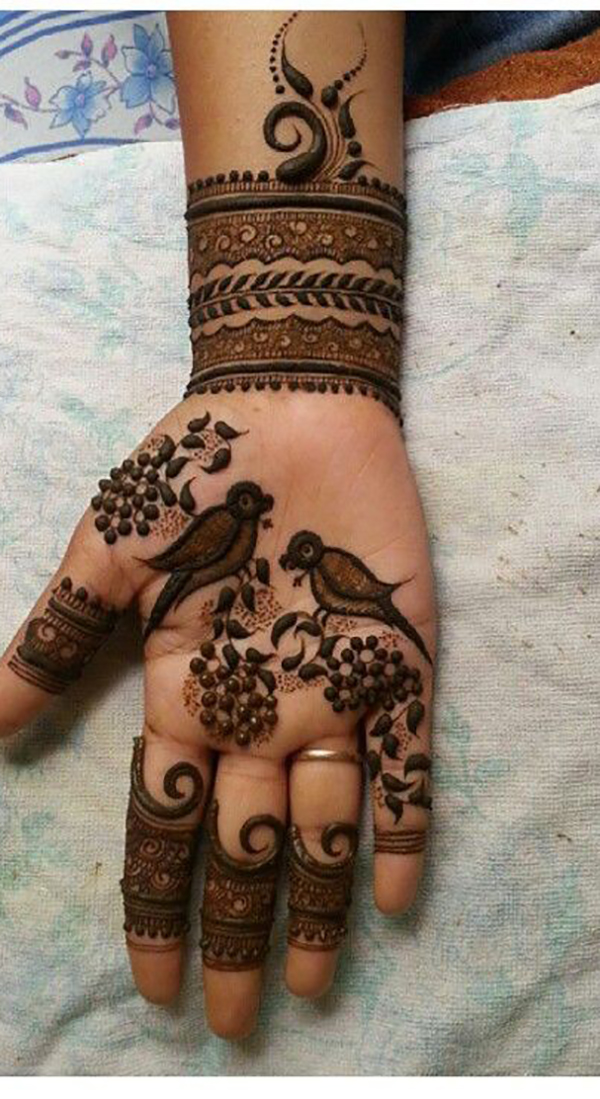 Because of being natural, Henna has various antiseptic and healing properties for the body. One of the most vital things done by henna, that it helps in maintaining proper blood circulation of the body. This is vital so as to make sure that ample blood and oxygen flow through the body and is supplied to all the organs, allowing each of these to function properly. Proper blood circulation is directly associated with the body's optimum function and what's better than henna which not only gives your beautiful stains but also mysterious health benefits.
3. Agent Against Arthritis And Viral:
The pain of arthritis can be pretty unbearable and quite vexing. Traditionally, henna was widely used for the purpose of getting relief from the pain of arthritis as it has cooling properties and thus acts as an anti-inflammatory agent i.e., reduces the inflammation of swollen nerves which are the cause of underlying pain. Along with this, unlike covering your forehead with a piece of cloth dipped in cold water, during the time of viral to bring down the body temperature henna was used for this purpose. Henna leaves when rolled into balls with water and positioned on the center of the palm of both hands can significantly bring down the temperature to normal.
4. Psychological Effects: 
Pitta, is an ayurvedic term used to refer to one of the energies in our bodies that regulated our body's normal function. The term Pitta roughly means fire and refers to the metabolic heat of our body. Not only does a disturbance in this body lead to various physical ailments but also leads to increased stress, irritation, anger, and annoyance to little things. The antiseptic properties of henna help in maintaining the natural harmony of this energy. The characteristic aroma of henna also cools our minds and relaxes them. Thus, getting rid of the feelings of anger or rage.
5. Anti –skin ailment agent: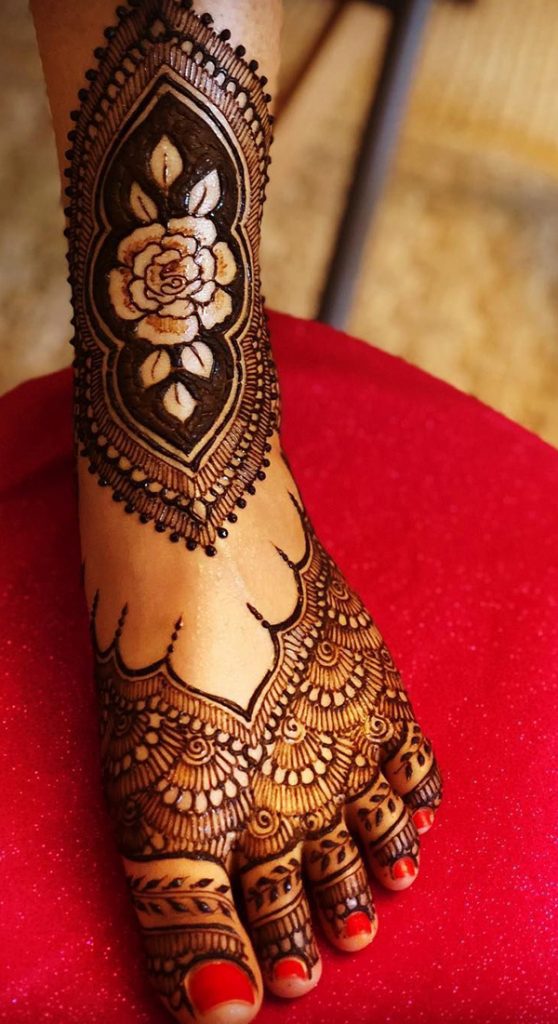 Henna or Mehendi when applied on hand also works against various types of skin-related ailments. For starters, it has been proven effective against skin itching and eczema and its spread because of its anti-bacterial properties. In addition, it also helps in soothing the burning sensation of burn or blisters. The coagulant nature of the henna also helps in healing the wounds by speeding the process of clot formation.
6. Normalizes Blood Pressure:
One of the most underrated benefits of applying henna on hands in the form of various bridal mehndi designs is that it helps in maintaining the blood pressure and directly contributes towards maintaining the health of the heart. By applying henna on the hands you are allowing it to come in contact with the vein via the outer surface and because of its anti-inflammatory effects, it allows the proper flow of blood. Thus, making sure that the blood pressure is normal.
7. As an Aphrodisiac:
Henna is widely used in India during the time of weddings because one of the most vital reasons is its aphrodisiac properties. This means that it enhances the romantic feeling between the couples. Plus other things which are added to mehndi like clove oil and eucalyptus are also highly beneficial.
Now that you are aware of some of the unknown benefits of henna on hands then make sure that next time when you have the opportunity of making some beautiful designs on your hands with the natural dye, you do not miss it out. Plus, remember that henna also has some side effects but these are not so viable and hence, nothing to worry about.
Different occasions have different moods. Each customer has personal choices and we entertain them all. Be it bridal mehandi, party purpose, modern designs or tattoo art, we have the excellence in all. We believe in living up to the expectations of our customers and delivering only the best.
Book the best mehandi artist in delhi now!